"I want to thank you for recommending Rob Brown. It's always hard to find an incredibly funny comedian that can deliver to a diverse audience particularly at a conference event. All I can say is, Rob was marvellous and so fitting for our conference. The room was in stitches most of the evening, and we are a tough crowd. Thank you once again and Thank you to Rob for completing the evening as our MC/Entertainer"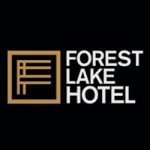 "What a fantastic company. As a Hotel Manager I have found Corporate Comedians a great value for money. Extremely easy to deal with and produce a great product. The 3 shows we held at Forest Lake Tavern were sell outs. We worked together to ensure the show was a success and honestly the comedians were hilarious, and I received a large number of compliments from all the guests. Could not recommend this company highly enough"
"The service provided at the time of booking the event was exceptional. We had asked the company to provide a comedian on the basis of the type of clients attending the event. We were thrilled with the talent of the comedian who performed at our function – they picked the right tone for the crowd and we have received great feedback from our clients thanking us for one of the best functions they have attended. Huge thank you to all at Corporate Comedians for their assistance and performing for us"
Parfitt's Chartered Accountants
"I'd just like to express my personal thanks and that of Melba staff for the excellent comedy performance yesterday at our annual staff forum. All those there thought you hit the mark and everyone really enjoyed your style. Melba has staff from a wide range of backgrounds and we appreciated your ability to appeal to them all. Kat, you saw us running surveys on various matters and I can tell you we did survey your performance"
"Rob Brown performed at our recent corporate gala dinner for 300+ people, and was a fantastic choice for entertainment. VERY funny with lots of laughs from the crowd. Extremely easy to deal with, and highly recommended!" 

Rebecca Leitch - Bridgestone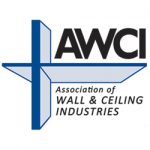 "Corporate Comedians was so good, we have already booked our comedian for next year. Thanks for all your help"
The Association of Wall & Ceiling Industries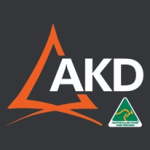 "We used Corporate Comedians to secure Mick Meredith for a Dinner with 80 Guests at Tumut. Mick really read the crowd and was absolutely hilarious. Mick did his research on the company and town prior and incorporated those themes into his performance. This really set the scene for a wonderful night and the crowd fully enjoyed his antics. I have no hesitation in recommending Corporate Comedians and I look forward to using them in future events. Mick is welcome back anytime as he really made the effort to mingle and fit in, he stayed right through other presentations on the night and I'm sure he enjoyed the evening." 
Rab Green, AKD NSW, Tumut.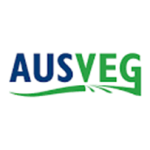 "Des was a great MC for our awards gala dinner. He was the glue that brought the night together. keeping the guests entertained throughout the evening all the while keeping the night gong to script. He did a great job on the Auction, prompting some people to think it was his side gig when not making people laugh. Would definitely like to have him back for next years event, if he'll have us."
"The team at Corporate Comedians have been brilliant to deal with, and were helpful throughout a few COVID-forced cancellations/setbacks! Rob Brown, Chris Wainhouse and Ryan Gallagher entertained our crowd for two hours during our recent LIVE Comedy Night in Condobolin. Highly recommended for your next event!"
Sarah - Condobolin District Landcare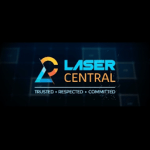 "Rob took time to understand our business and tune his routine to the corporate night.He focused on keeping everyone laughing" 
Rob Newton - Laser Central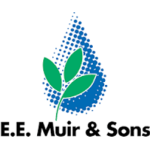 "Extremely helpful in our first time in utilizing an MC and comedian for our event.
We had a excellent event (1st in a number of years) with their help"
Greg Linsdell - E.E. Muir & Sons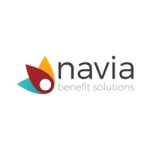 "Dave O'Neil was great comic relief for our team during lockdown. Dave was professional, took the time to understand what we did in our industry, people in the team and tailored the show on some of those details. I would definitely recommend for any business or a group of friends looking for a laugh!"
"We had a dinner event for 30 people and Dave O'Neil did a half hour set between courses. He was absolutely brilliant. Related beautifully to what was a wide range of age groups and had everyone in stitches. Rob at Corporate Comedians was super to deal with in finding the right comedian for our event and getting everything organised. Couldn't recommend them more highly!"
Kate Reynish - BGH Capitol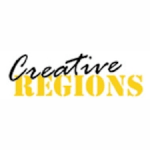 "Big thanks to Corporate Comedians for sending us Rob Brown at short notice. He was the perfect addition to our event recently in Childers, providing genuine laugh-out-loud moments for our audience. If you're looking for something special for your event, look no further. Rob's your guy" 
Di Wills - Creative Regions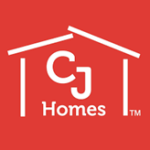 "Rob Brown was hilarious!! I haven't heard so many people laugh so hard in ages. Thanks Rob you are the best. Booking through Corporate Comedians was professional, efficient and easy. Thank you for making our Christmas Party a great success!"
"Thank you Leslie at Corporate Comedians for your assistance with organising and finding Chris Radburn for our charity dinner last week. I found Corporate Comedian to be professional and flexible with our requests.
Chris Radburn was FANTASTIC and considering the sensitivity around the issue to which our charity was raising awareness for, Chris did an exceptional job with having the guests laugh, and personally beleive Chris helped set the positive mood and vibes for the remaining of the night. Thank you all!" 
Thy Ha/ - The loan Lounge