WE ARE A CORPORATE ENTERTAINMENT AGENCY
About Us
Corporate Comedians is an agency that deals exclusively in the provision of comedians and MC's for Corporate events or functions. With almost 20 years in the industry, we understand how important getting the right person for your event is.
Working daily with Australia's best comedians and their management, we are perfectly positioned to connect you, and your organisation with the likes of Dave Hughes, Tony Martin, Fiona Oloughlin, Wil Anderson and many more. Click here to see our talented line-up.
No mater what your event, Gala Dinner, Awards Night, Conference, Sports Lunch, Christmas Party, Anniversary or anything else that needs an injection of funny, we have you covered.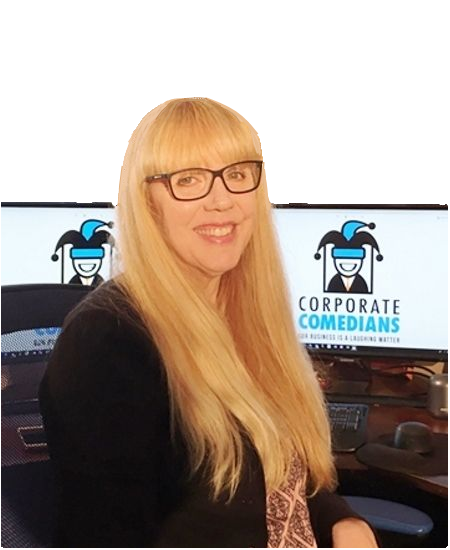 LESLIE KING
When you call Corporate Comedians, speak to Leslie. She is our Event Manager and will make booking your next comedian or MC seamless.
She understands, that many people have never had to hire a comedian before and have no idea how it all works. Leslie will work with you through the process to make sure we get the right act for you.
She's ready to answer questions or receive your next booking.
To understand our process and see how we select the perfect stand up comedian or MC for your event click here.