Hire A Comedian or Entire Comedy Show for Your Next Social Event

If you currently manage a club, hotel or other venue, or run a Sporting Club or Group? and you want to target a new crowd to drum up business, Corporate Comedians can help.
We are one of the most trusted and well-respected comedy booking agencies in the country with many years experience. With only professional, vetted comedians in our network, it was never easier to book a comedian. We are happy to spend time talking through any questions you might have. Contact us today! (07) 3041 4160
The comedians you put on stage is the key to success. Putting up comedians who aren't funny can hurt your reputation. Corporate Comedians understands this, and for this reason, we always work hard to book the best comics. We attend more comedy festivals, events and clubs than any other agency in the country – we know firsthand who the best working comics are
Scout, Vet and Bring Fresh, New Talent to your Stage
Fresh faces bring new energy to your venue and gives your line-up variety. We attend comedy festivals across the country and internationally to assess new talent and network with major industry players so your club can feature the next big comedians.
Best Quality at the Best Prices
You need to keep costs low but you can't sacrifice quality of talent. Because of our national connections, we have the power to book comedians at a very competitive price which saves you money while not skimping on quality.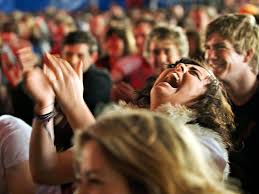 You get the best
Our unique and thorough assessment system makes sure every act that steps on your stage is fresh, funny and professional. Unlike some other booking agencies, we watch comic's not only on YouTube, we also see them live and check their references. One bad show or repeating the same tired acts can be the difference between your crowds staying full or your crowds being bored
Book A Great Show Now